Are you looking for popular new hairstyles in 2022? We've selected the best haircuts and hairstyles for women. Come and discover the hottest hair trends and popular haircuts and run to your local salon. Some of these 15 hair trends are here to stay, we're sure of it!
Hair trends 2022
1. Bob hairstyles: can't-go-wrong-hairstyle in 2022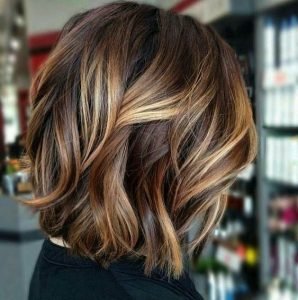 Ah yes, the ever so classic bob! We're telling you… these bob haircuts are here to stay! In about a year or 5, we'll still see these classy cuts on the street. One of the trendiest haircuts in 2022.
2. Hairstyles 2022: Ombre hair colors
Ombre hair colors are not dead. We repeat: ombre hair colors are not dead! Sure, they have changed a lot in the last couple of years (and can we say… for the better). They used to be so vigorous, now the ombre hair colors that are popular are the ones that give off a more natural ombre vibe. Pfew.